Posted by Charles Lussier - January 2, 2018
Via The Advocate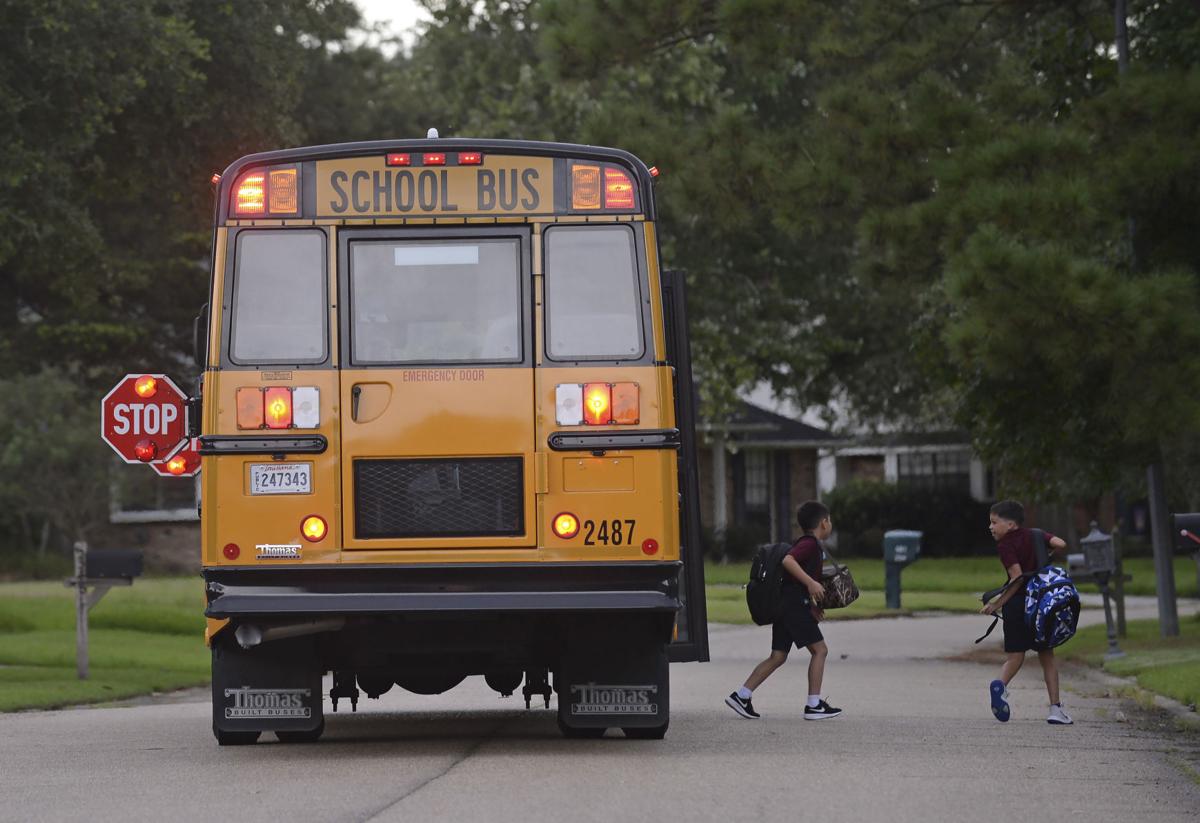 Nine new diesel-powered public school buses are set to arrive in Baton Rouge on Wednesday with the goal of hitting the road the next day when schools reopen after the Christmas break. Nine more buses, more eco-friendly vehicles powered by propane, are on order and scheduled to arrive 60 to 90 days later.
These twin purchases are the latest in an ongoing effort to replenish an East Baton Rouge Parish school system bus fleet badly damaged by the August 2016 floods. A total of 114 buses were sidelined during those rains. These 18 new buses will bring to 106 the number the parish school system has purchased since then. And the purchases will bring the size of the fleet overall to almost 600 buses.
Gary Reese, the chief of Student Support Services, said he's placing the 18 new buses in his spare fleet, which "is basically nothing" at present. He said having so few spares has had an impact on the rest of the fleet.
"Some of the buses we're having to use are not as reliable as I'd like," Reese said.
Reese said he hopes to purchase 40 to 50 more buses in July, when the 2018-19 fiscal year starts, to bring the size of the fleet back to pre-flood levels as well as take some older buses off the road.
Blue Bird Corp., based in Fort Valley, Georgia, southwest of Macon, is the manufacturer of the 18 latest school buses, which seat up to 71 children apiece. The seller is Alexandria-based Ross Bus & Equipment Sales. Reese said he's purchasing the buses through a state contract and the price per bus ranges from about $90,000 for a regular education bus to about $100,000 for a special education bus.
For the first nine diesel-powered buses arriving next week, the school system is drawing from more than $5.6 million that FEMA recently reimbursed the school system for to cover damage to school buses during the flood.
For the nine propane buses on order, Reese is drawing on a $773,000 Environmental Protection Agency grant the school system received in 2016. EPA has been pushing school districts to shift from diesel to propane to help improve air quality by lowering some air pollutants as well as emitting fewer greenhouse gases.
Ten of the 68 buses the school system bought after the flood use propane, and the school system is planning to purchase another installment of propane buses in 2018-19. Reese said the grant covers 26 percent of the cost of new buses.
Can't see video below? Click here.
Also, the school system plans to draw on $12 million Louisiana is receiving from a $15 billion settlementEPA reached last year with Volkswagen to buy even more propane buses. The federal environmental agency settled claims the German car company had been evading United States fuel emissions standards for years.
Reese said he plans to use a lot of that money for bus purchases in 2018-19.
Meanwhile, the school system is still negotiating with Cleveland-based TripSpark Technologies to install GPS tracking devices on all its buses, allowing administrators, and later, parents to track their kids online during their trips to and from school. Reese said he had hoped to wrap up those negotiations before Christmas, but he said he got sick and put it off until early January. He said the devices will be installed after hours and on weekends.
Reese is also talking to TripSpark about adding tablet computers to allow better communication between drivers and the main office when routes change or when other questions crop up. The tablets are to be installed first on the buses that already have door locks, and there are plans to add locks to the many more buses that lack them so they can eventually have tablets installed as well. Reese has estimated the likely cost in the hundreds of thousands of dollars, but said he won't know the final prices until negotiations are complete.